Over the last five years, Dr. Campbell has established the following groups of important actors across contexts and all levels of the educational system that are connected as part of the multi-level NIC through the project infrastructure: (a) Neag pre-service science teacher cohorts, (b) early career Neag Alumni, (c) UConn Mentor Teacher Collaborative mentor teachers, (d) regional multidistrict collaborative district science specialists (e.g., Windsor, East Hartford), (e) Connecticut Network of Science Educators and Preservice Teachers made up of Institute of Higher Education (IHE) science education faculty across CT, and (f) a National NGSS Interim Assessment Development Hub (i.e., collaborators from CT, RI).
NIC Leadership Group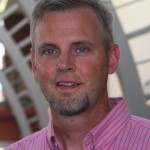 Todd Campbell is a professor of science education in the Department of Curriculum and Instruction in the Neag School of Education at the University of Connecticut. Before completing his Ph.D. he was a high school and middle school science teacher in Iowa. His research focuses on cultivating imaginative and equitable representations of STEM activity. This is accomplished in formal science learning environments through partnering with pre-service and in-service science teachers and leaders to collaboratively focus on supporting student use of modeling as an anchoring epistemic practice to reason about events that happen in the natural world. This work extends into informal learning environments through a focus on iterative design of informal learning spaces and equity focused STEM identity research. He is currently the Co-Editor-in-Chief for the Journal of Science Teacher Education. He has also published numerous articles in the NSTA journals and has serviced as a guest editor for a special issue of The Science Teacher focused on developing and using models in September of 2017. 
---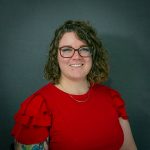 Lisa Lundgren is a postdoctoral research associate in the Department of Curriculum and Instruction in the Neag School of Education at the University of Connecticut. At Neag, she teaches masters students in a course designed to encourage the development of year-long inquiry projects. She also works on  research associated with the NIC.  Lisa's research employs a design-based research perspective to develop theoretical insights related to the practice of learning. Her research agenda focuses specifically on the design and development of social media for formal and informal science learning environments.  This work is highlighted by published articles in the Journal of Science Communication, PLoS ONE, and the Journal of Research on Technology in Education.  Prior to earning her Ph.D. in Curriculum and Instruction at the University of Florida, she worked in museums in Florida and Montana.
---
NIC Advisory Board
Jeff Greig
Mike DiCicco
Anne Perkins
Dr. Cindy Kern
Holly Hollander
---
Mentor Teachers Working Group
Laurie Abo
Andrea Handler-Ruiz
Catherine Hunt
Stacy Leone
Lawrence Nevins
Sandra Nichols
Annie Perkins
Elizabeth Petritus
Laura Rodriguez
Theresa Romano
Anagha Sabnis-Samboya
Victoria Schilling
Mario Sousa-Pena
Kaitlin Sullivan
Brett Wojtkowski
---
Interim Assessment Working Group
John Duffy
Sean Elkins
Jeff Greig
Holly Hollander
Peter McLaren
---
Preservice Science Teachers Working Group
---
District Specialists Working Group
Nicole Bay
Elizabeth Cole
Keith Cox
Mike DiCicco
Melissa Gavarrino
Pari Ghetia
Holly Hollander
Alberico Rossi
Mark Ruede
Cheryl Tokarski